Will any model in the GPT series draw me a donut consistently in ASCII by 2025?
Creating shorter timeline market as 2028 one seems to be v bullish.
I tried with GPT-3 to draw some donuts. I really did. It kept giving me a shirtless man. Or a scary looking spider.

I tried again with GPT-3.5 aka the "ChatGPT". It was very bad at it.

Often it fails to make a hole in the donut, and I like telling the model "Donuts have holes in them". (asking it to generate donuts with glaze, or pretty donut or tasty donut leads to many funny results) (and why does it keep using codeblocks in perl?)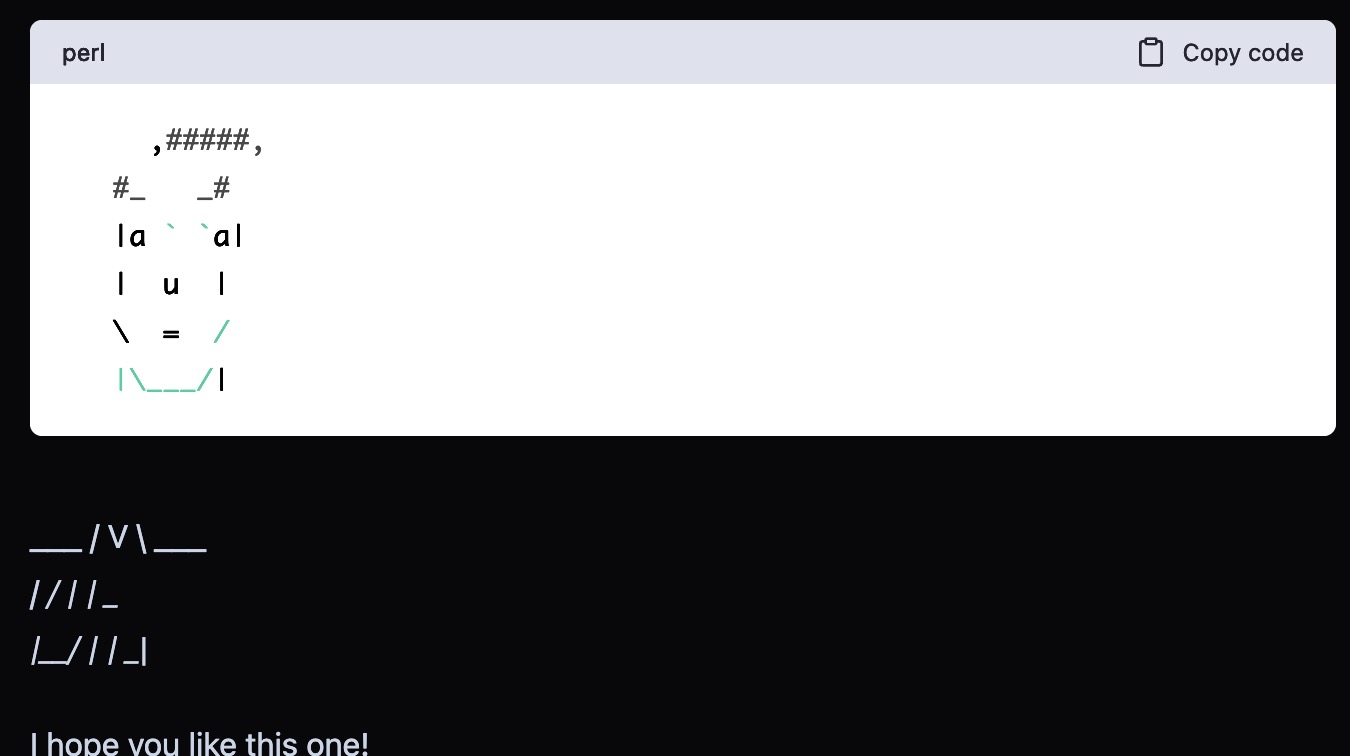 sus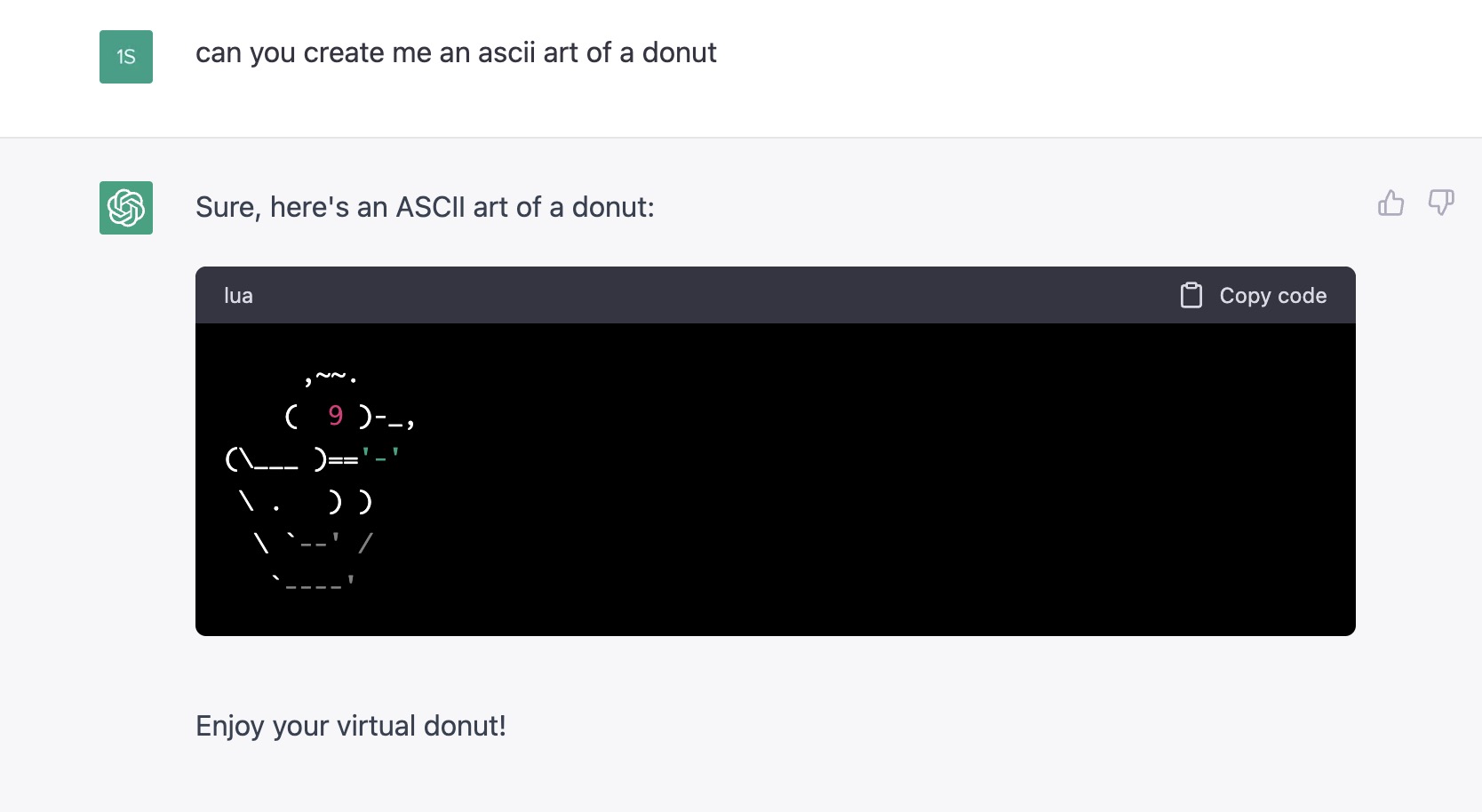 chill out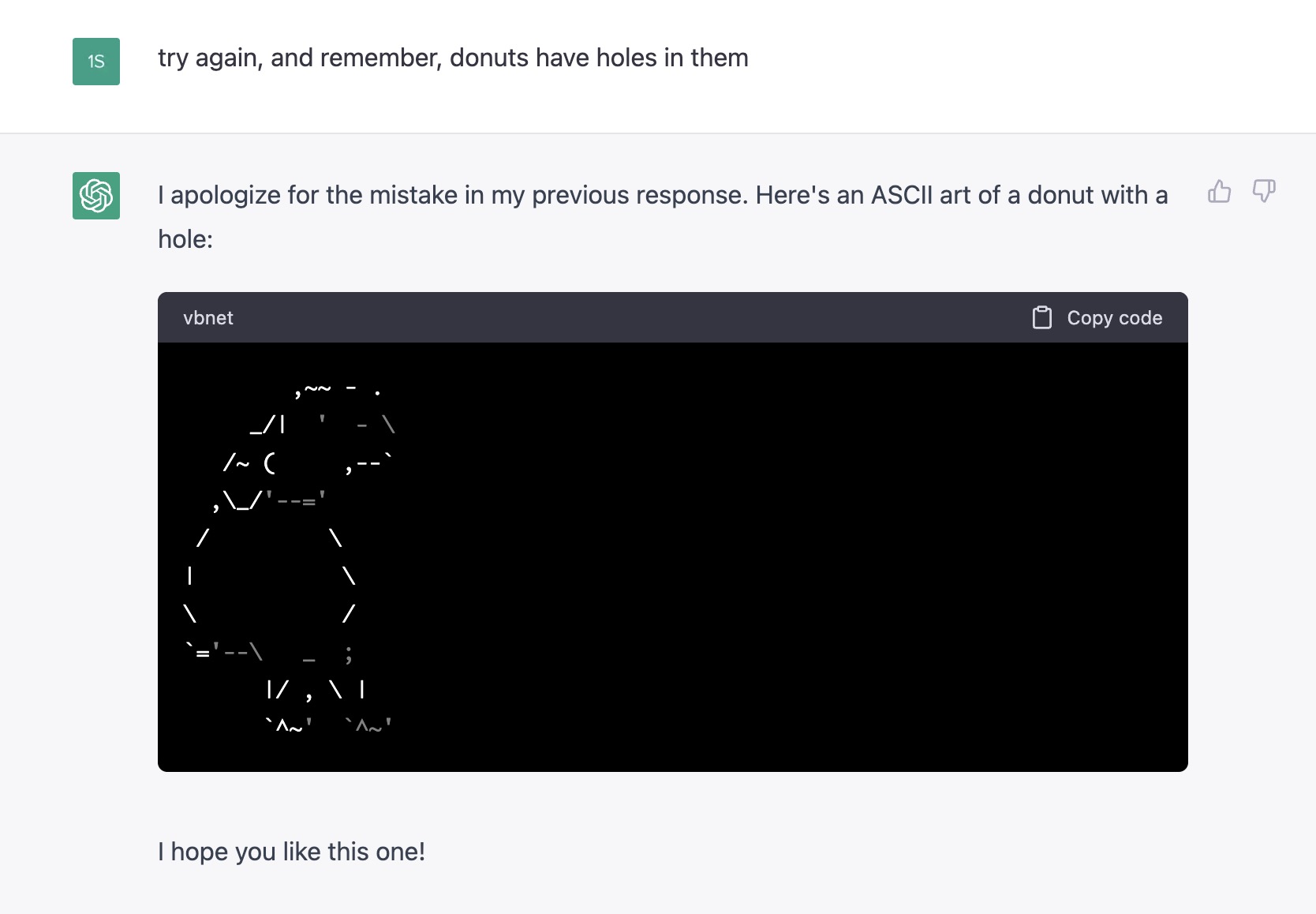 And now some results with GPT-4 are pretty underwhelming to see.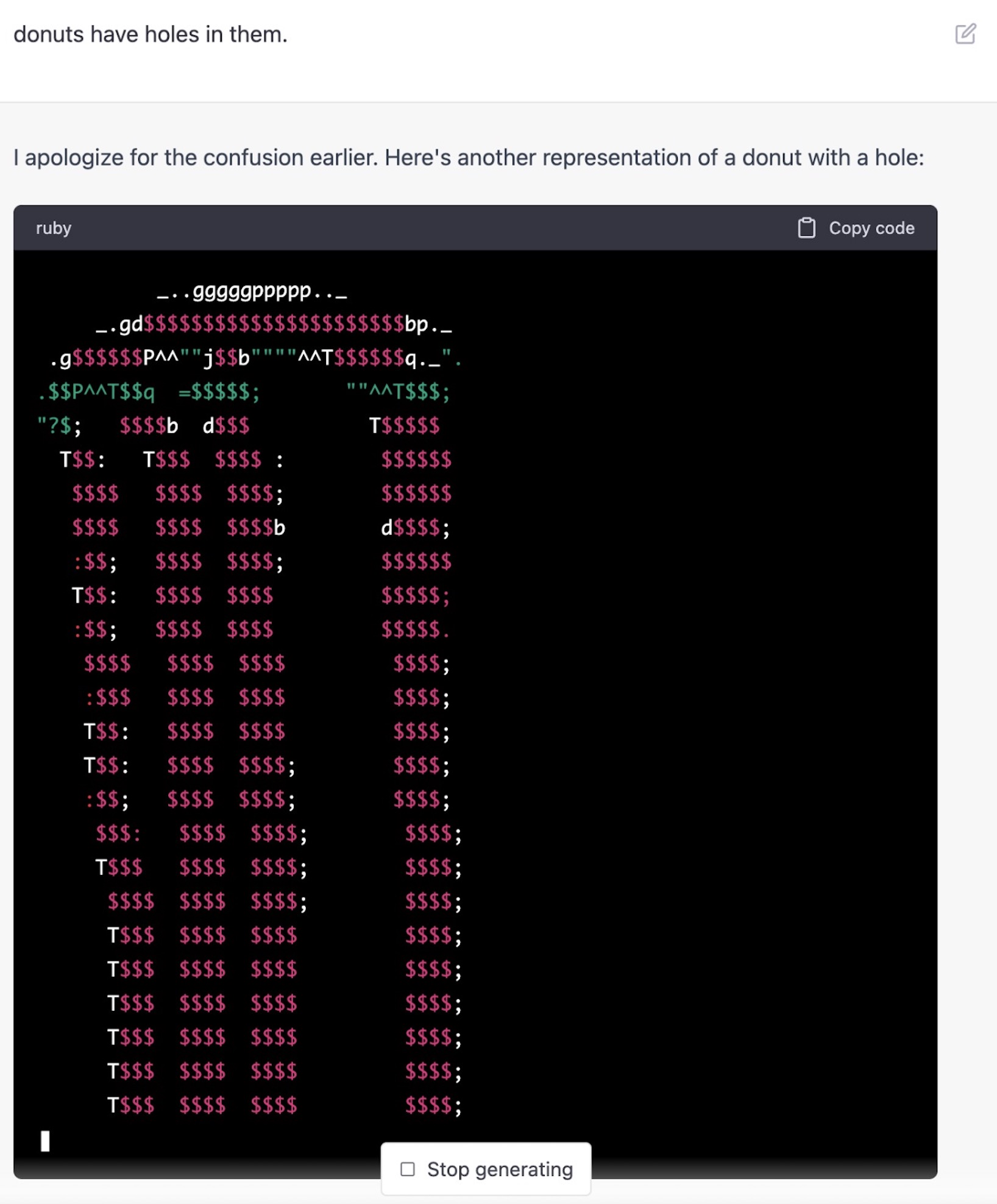 So, will there be a model in the GPT series in the next 2 years (by the end of 2024 or start of 2025) that consistently draws a donut using ascii characters when prompted to do so?


Joshua
Ṁ19