Who will win the 2024 US Presidential Election? (with more options)
Resolves to the person who wins the majority of votes for US President in the Electoral College, or selected by Congress following the contingency procedure in the Twelfth Amendment.
Resolves early if both the Associated Press projects a winner and the losing major party candidate concedes.
I will add more top candidates to this question. If you bet on "Other" that is the same as betting on all candidates that are added after your bet.
As of writing, for a mere 3073 Mana you can get a profit of 1 on Hillary Clinton! Sounds like a bargain just waiting to be snapped up!!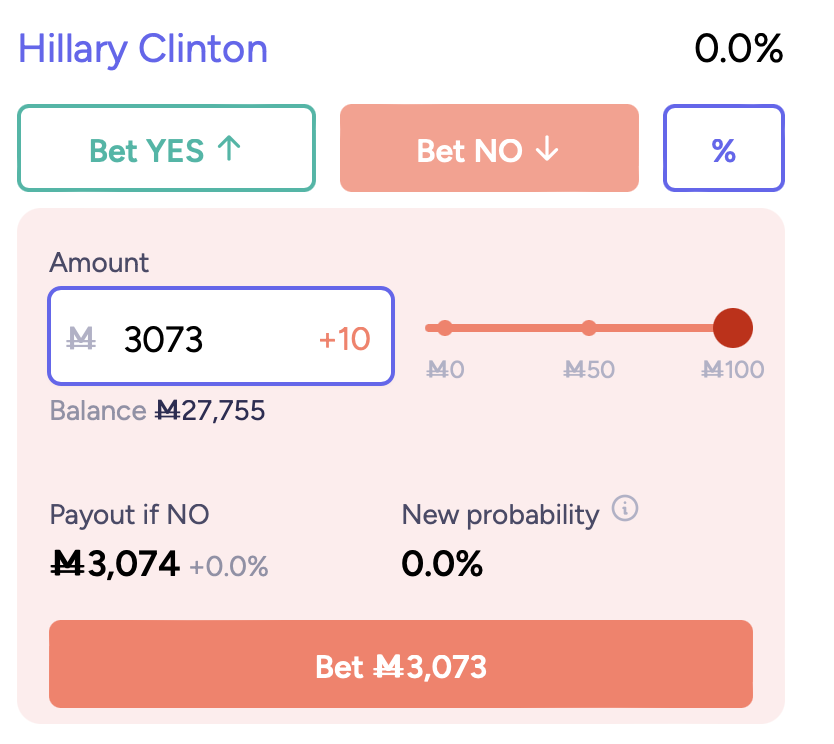 Edit: Jeez, Tucker Carlson has even lower odds.