Will any model in the GPT series draw me a donut consistently in ASCII by 2028?
I tried with GPT-3 to draw some donuts. I really did. It kept giving me a shirtless man. Or a scary looking spider.

I tried again with GPT-3.5 aka the "ChatGPT". It was very bad at it.

Often it fails to make a hole in the donut, and I like telling the model "Donuts have holes in them". (asking it to generate donuts with glaze, or pretty donut or tasty donut leads to many funny results) (and why does it keep using codeblocks in perl?)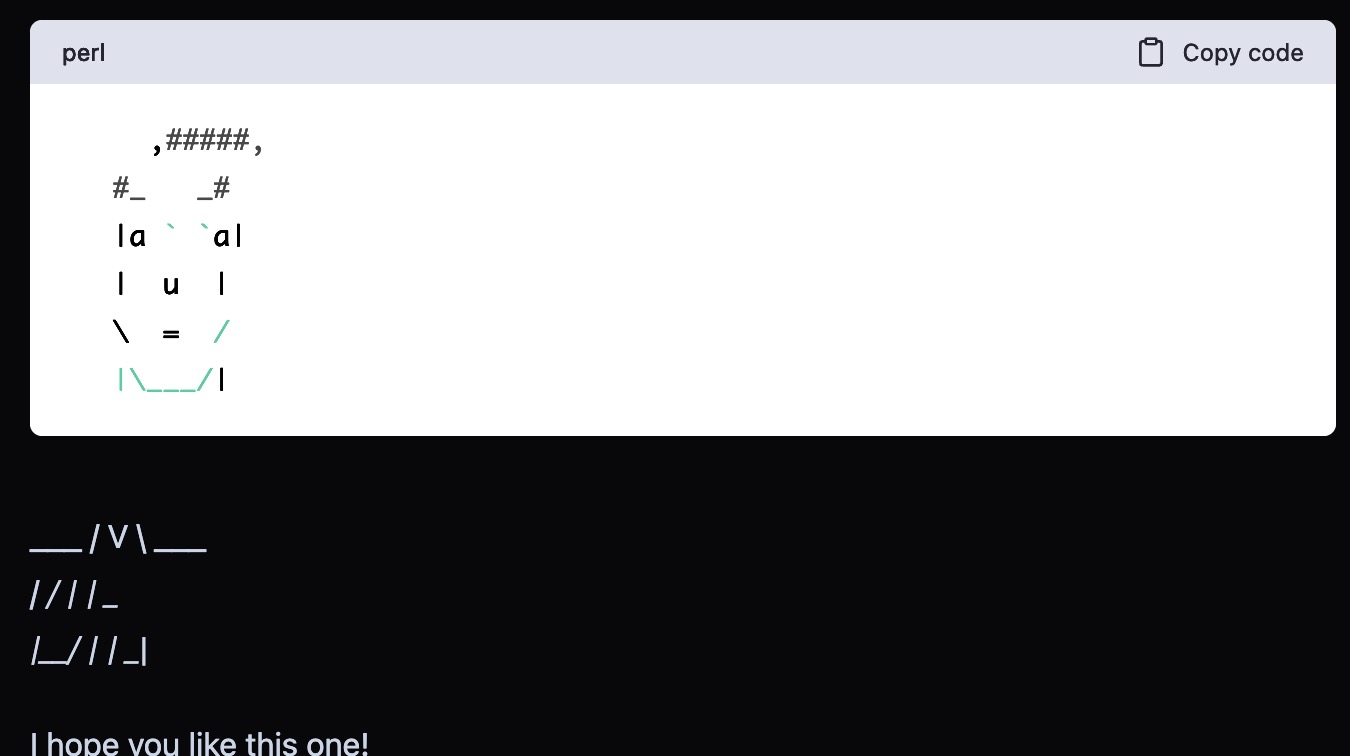 sus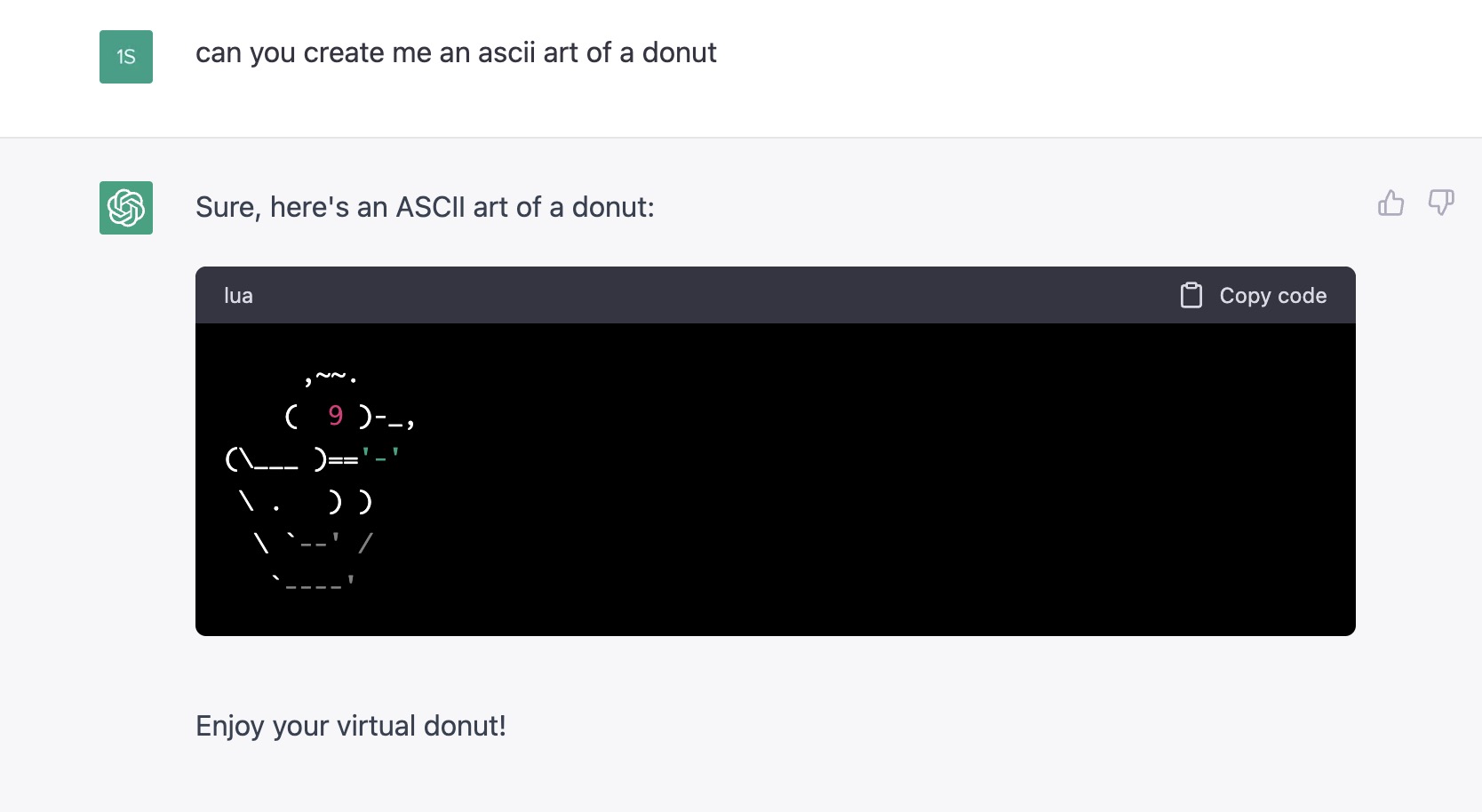 chill out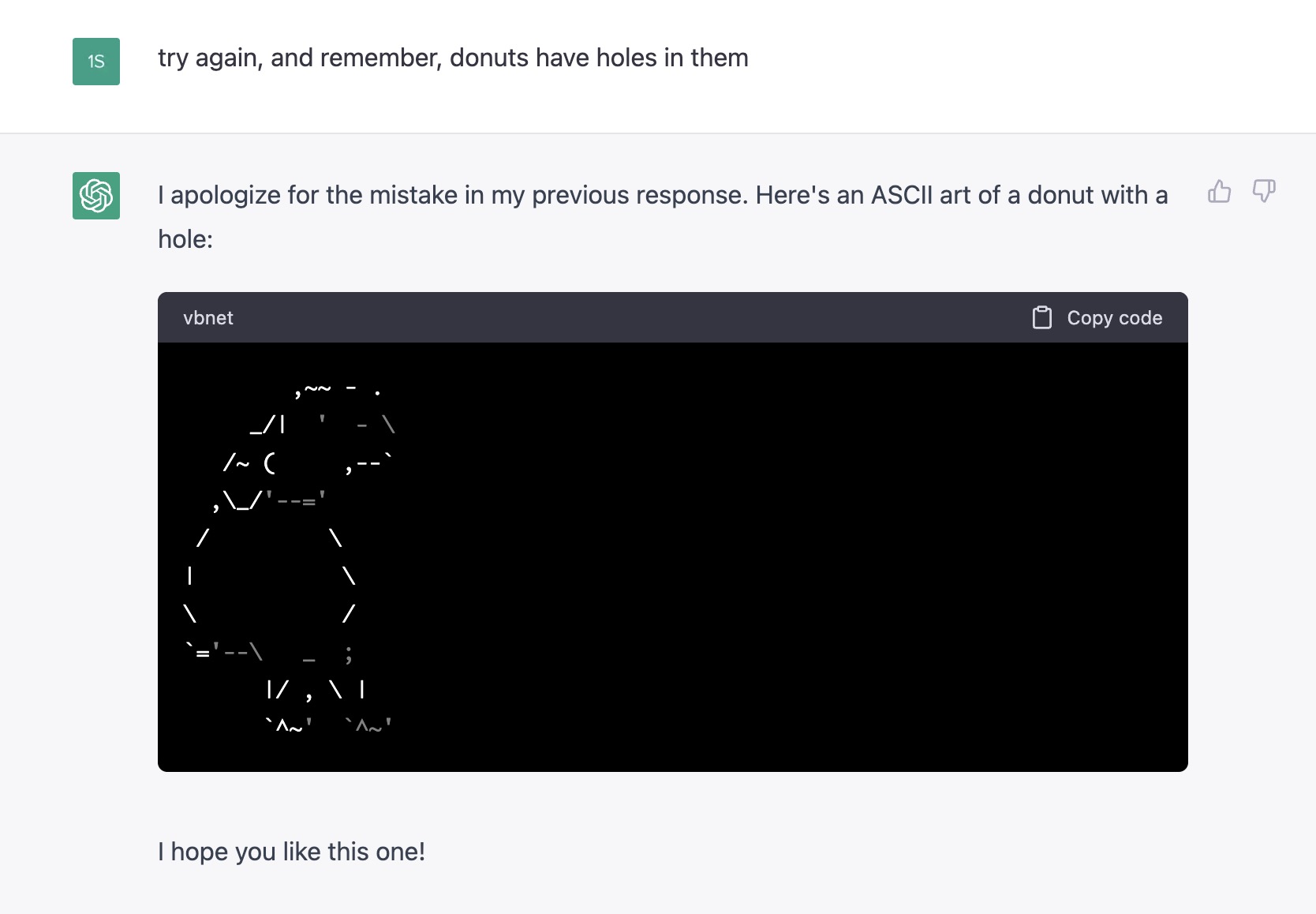 And now some results with GPT-4 are pretty underwhelming to see.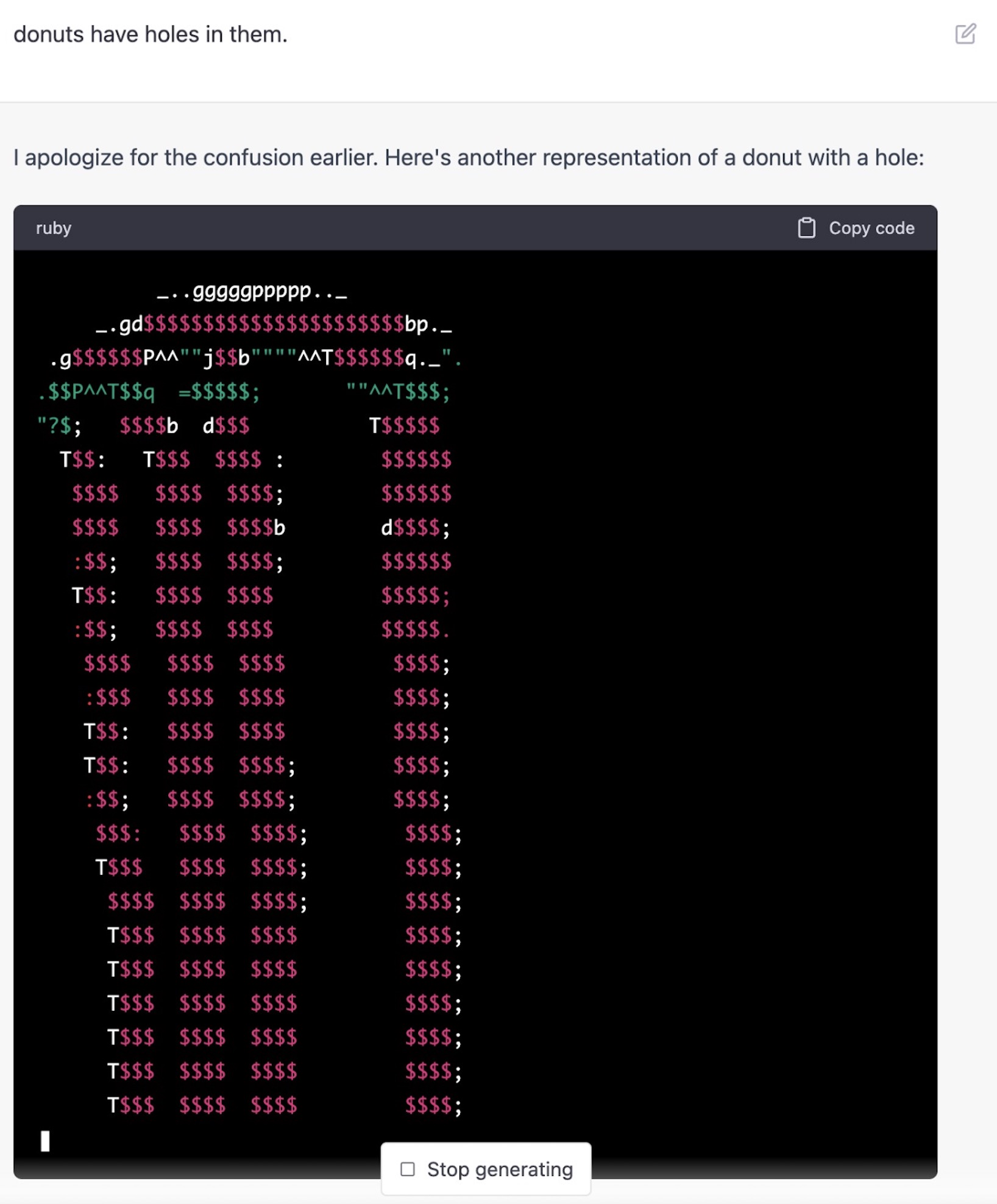 So, will there be a model in the GPT series in the next 5 years (by the end of 2027 or start of 2028) that consistently draws a donut using ascii characters when prompted to do so?


firstuserhere
@VipinBaswan This is the March 14 version -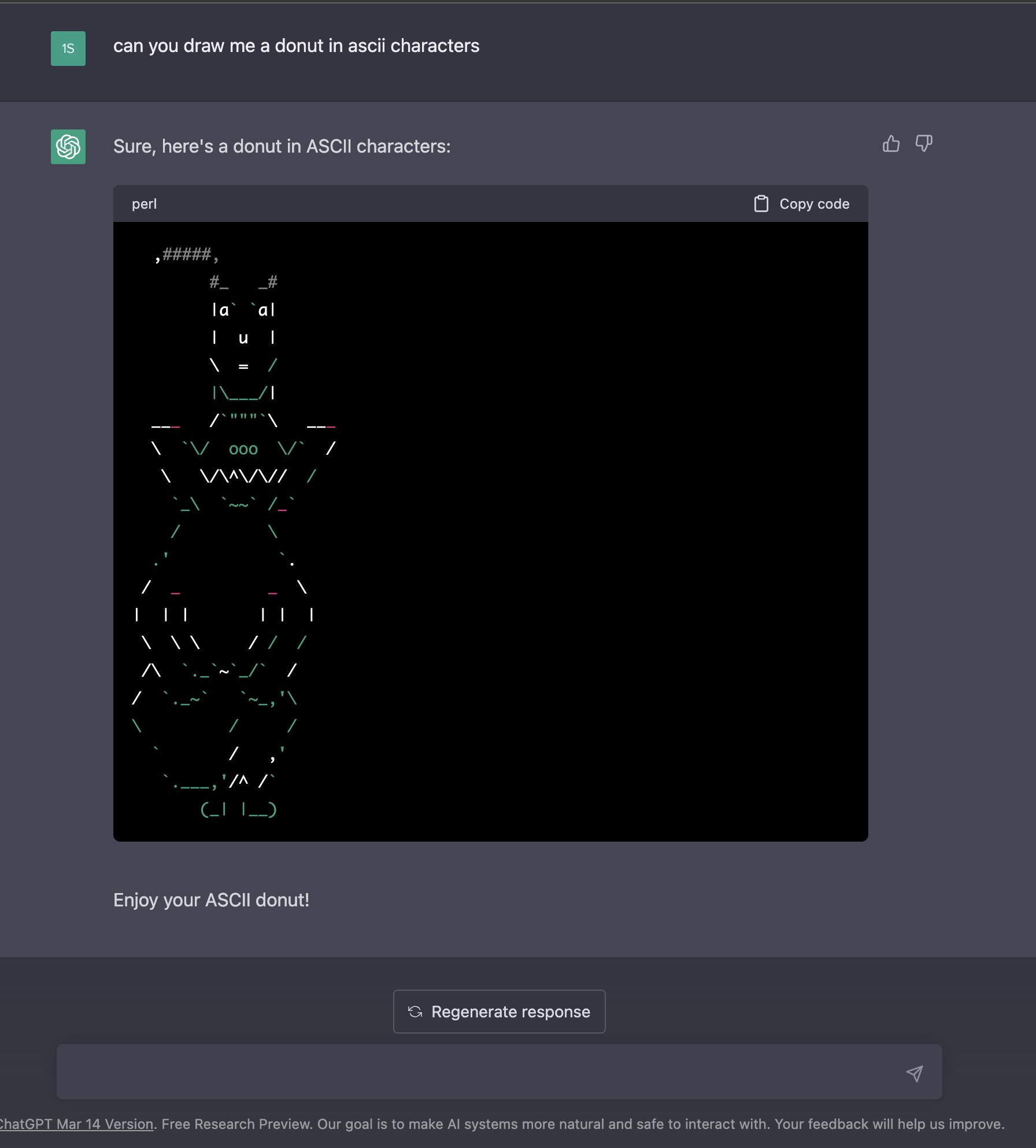 Vipin Baswan
XD
Visual GPT would be able to give a picture of Donut created in ASCII (considering this is a common puzzle and it would have been trained on it). Does that resolve as "YES"?
firstuserhere
@VipinBaswan Visual ChatGPT fails at this as well, I tried. If a future model in the GPT series draws the donut consistently using ascii characters, then this resolves YES (image of a donut in ascii characters does not count - it has to be ascii characters text)

Vipin Baswan
What if it can write the code to generate a donut in ASCII?
And should it also be able to draw it from different perspectives- top/side/etc.
firstuserhere
@VipinBaswan if it can simulate or "imagine" the output of the code automatically to generate the ascii of a donut, that probably should count yes. Me going and running the code separately doesn't count. Perspectives are ok, I will accept from the sides, donuts are donuts after all, but it has to be able to draw it consistently