Will Bitcoin ever go below $10,000 again?
by Coingecko price
Will resolve to YES, if Bitcoin hits $10,000 and to NO, if the U.S. dollar collapses.
Last time Bitcoin was below $10,000 in July 2020.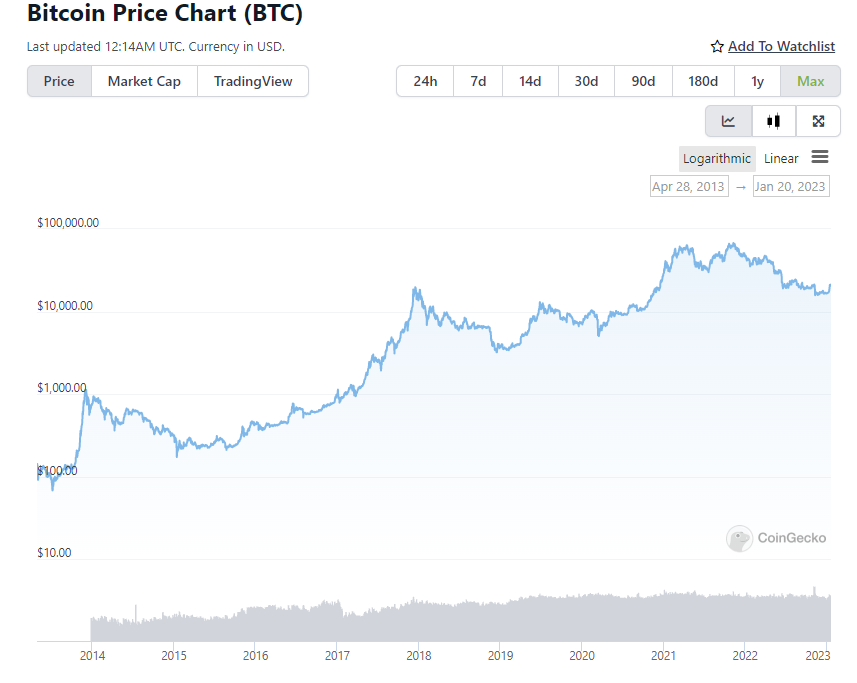 firstuserhere
@MarcusAbramovitch I suppose that since BTC has become a gold-standard in cryptocurrencies, some currencies tying themselves to reserves of BTC/gold, and others going crypto-fiat, this is speculation of whether BTC/USD pair is going to stay the gold-standard or will something replace either of them as the default
firstuserhere
@MarcusAbramovitch short term trading, whenever there's a price drop, there'll be people speculating that the chances of it going below 10k USD rise, and then you make a profit and exit
Jack
is predicting

YES

at 71%
NO, if the U.S. dollar collapses.
That's how NO wins.

Dreamingpast
@jack Haha interesting trading from you. Yes @firstuserhere if either USD or BTC collapses, there you win by holding NO.
Going by the year on year inflation rate for USD (i think it's about 7% for 2022?), ah well....
Jack
bought Ṁ30 of

YES
@Dreamingpast No, if BTC collapses then it would be a YES because the value of BTC would fall below 10k USD. If the dollar collapses then it's a NO.

Dreamingpast
@jack oh sorry. i misinterpreted what @firstuserhere said - BTC value going down to <10k USD when it is destabilized as the gold standard does indeed resolve the market as YES.
holding NO can be profitable in times where BTC price is soaring @firstuserhere , not falling