Will there be an active Threads account for the President of the US by the end of 2023?
The official Instagram account for the current US President (Joe Biden) is @potus. As of market creation, it does not appear that this account has signed up for Threads. Will it?
Resolves YES if there is an official Presidential account on Threads which has made at least five posts or replies by the close date. Resolves NO otherwise.
Considerations:
The account must be hosted specifically on Threads. A Presidential account on any other service which is integrated with Threads (such as "fediverse" services) will not count.

In the event that Threads unlinks registration from Instagram accounts and a new Presidential account is created without being explicitly linked to the @potus account on Instagram, that will still count, as long as it's clear that the account is official and under the control of the actual President's staff.
Day 2, post 2: https://www.threads.net/@potus/post/Cz6bgHhgYP5/?igshid=MzRlODBiNWFlZA==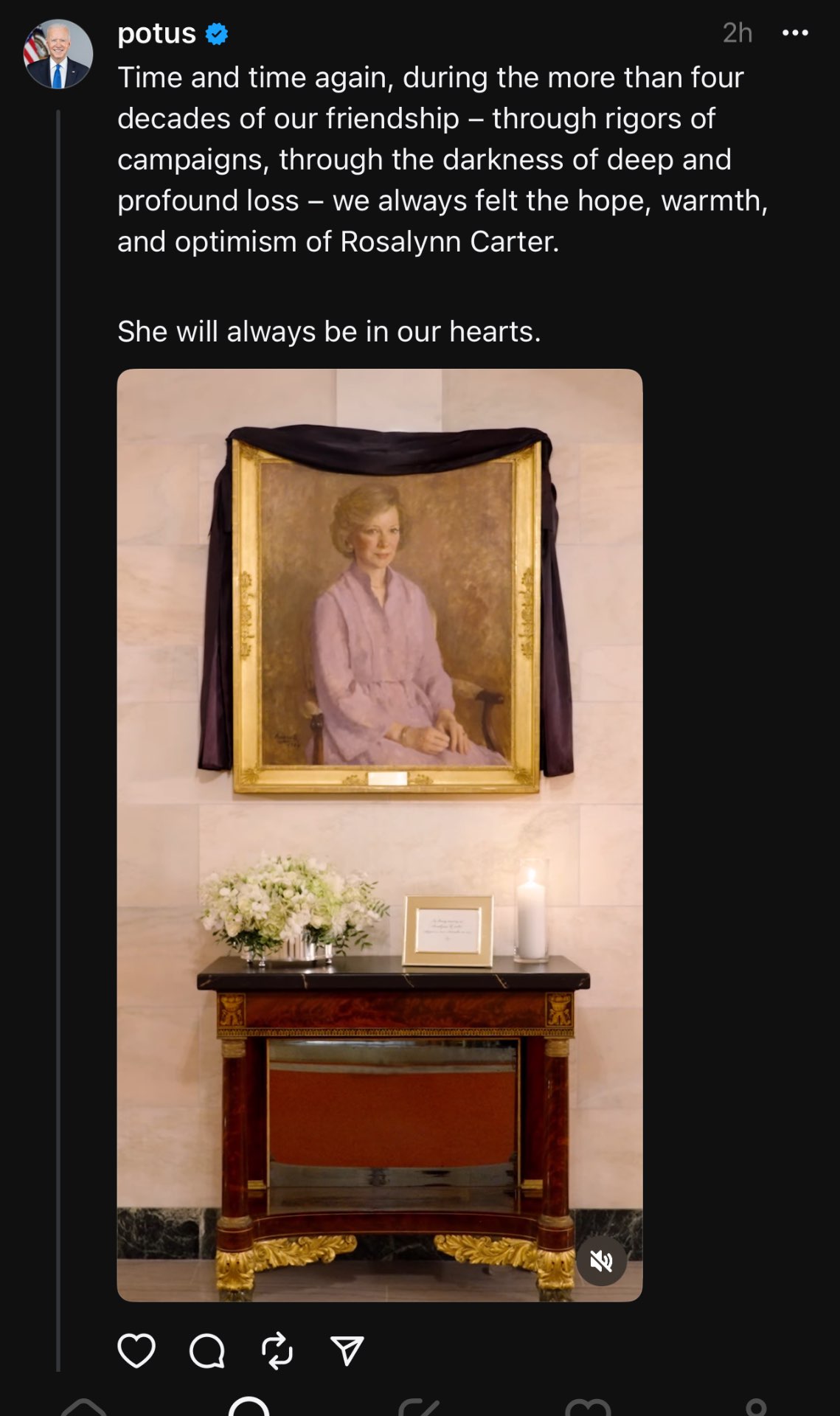 Only one post so far, description requires at least five. Will there be at least five by the end of the year? Most likely, yes. 97% likely? Debatable.

@UniversalFC The POTUS twitter seems to post multiple times a day to optimistic the volume will be easy