Will the Fed cut rates in 2023?
At any meeting.
Jan/Feb 31-1
March 21-22*
May 2-3
June 13-14*
July 25-26
September 19-20*
Oct/Nov 31-1
December 12-13*

Gigacasting
bought Ṁ20 of

YES
Somewhat surprised Kalshi is so disconnected from implied forward rates
(Disclaimer: not financial advice and not an original screengrab, but presumably is about 9 orders of magnitude higher volume and signal if true)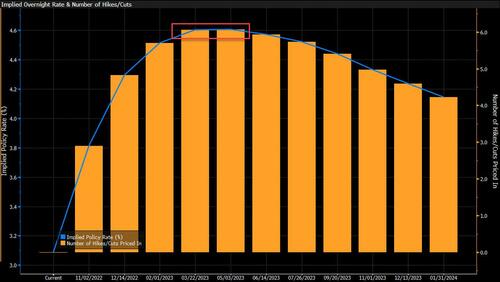 BowTrix
is predicting

NO

at 40%
@Gigacasting That is indeed interesting. It could be that the Kalshi market is mispriced. Although, I don't know if this could be arbitraged.