Will there be 5 or more hurricanes during September?
Only storms that reach hurricane strength between Sept 1st-September 30th count. As determined by NOAA.

3 by 18th is one every 6 days with with 12 days remaining. Perhaps looking fairly quiet other than Nigel already counted, even if there is
Formation chance through 7 days...high...70 percent.
That won't necessarily form and even if it does it may not become a hurricane. So I can understand chance being lower than 50% but as low as 5% seems a little low given we are up with the rate required?
@ChristopherRandles Going by ECMWF ACE forecast it's dropping into October (to become more normal). That 70% for the third storm I'm not sure about since I've seen nothing on the 00z GFS forecasts in the last couple days but it can easily miss genesis, but the ECMWF does give it about 85% of becoming a TD and 36% of becoming a TS and 15% of becoming a hurricane, so I think 14% is actually fairly high for this question even though we are 11 days out. The regional models aren't too impressive either: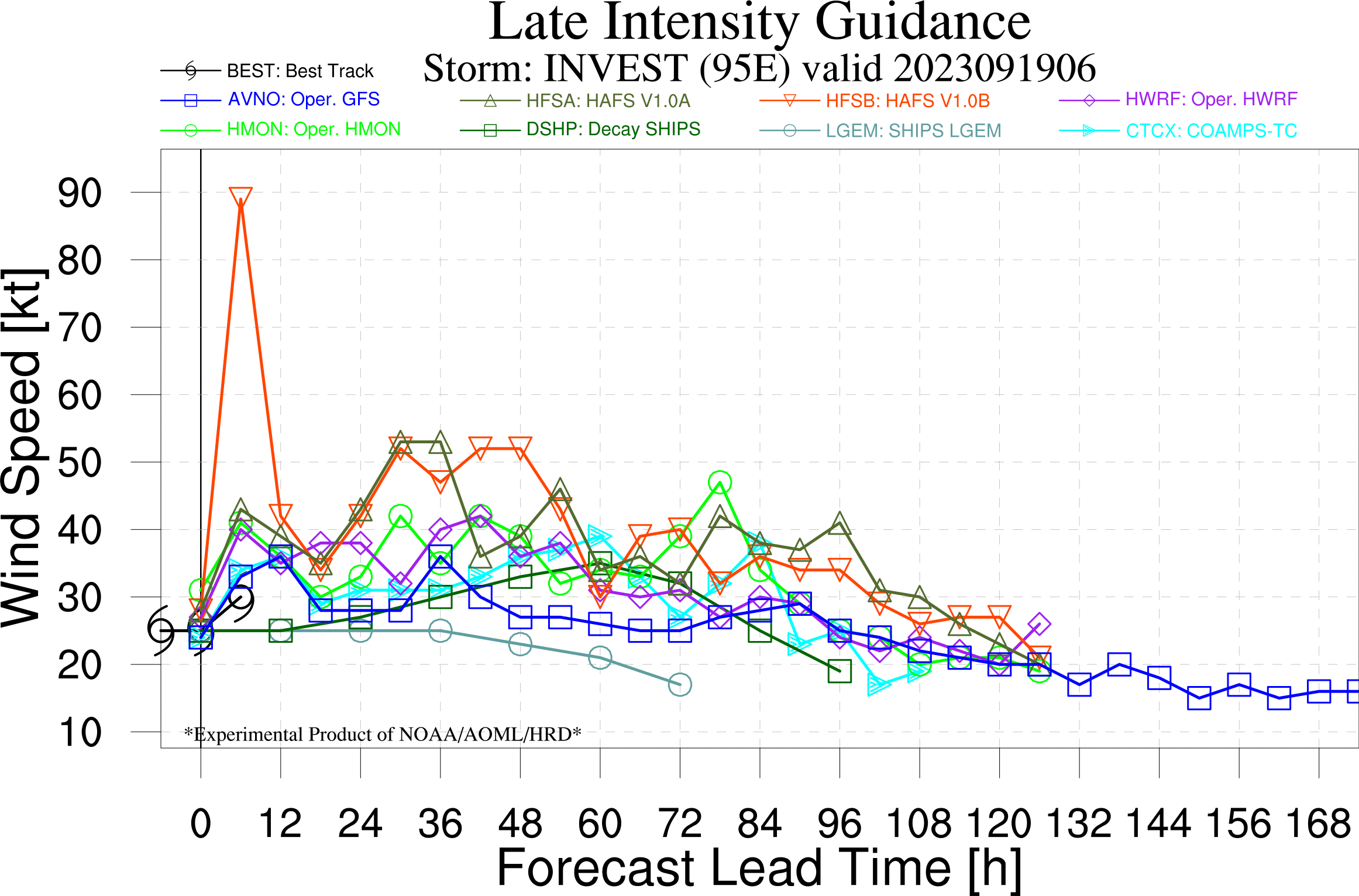 Cquil Promp
Ṁ29