Sport 2023: Celtics win NBA finals?
This market is part of series of predictions made by Matthew Yglesias. Please check the group to bet on them all.
---
Matthew Yglesias is a liberal American blogger and journalist who writes about economics and politics. He publishes the Substack newsletter Slow Boring.

Recently he made 10 predictions on sport events, published on
https://www.slowboring.com/p/my-predictions-for-2023: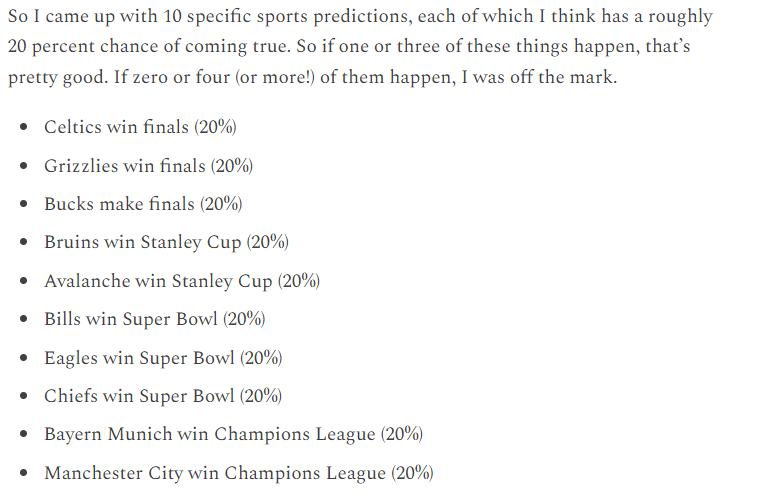 This market is framed exactly as asked by Matt.