🐕 Will A.I., "Hallucinate Significantly Less," by the End of 2023?
Preface:
Please read the preface for this type of market and other similar third-party validated AI markets here.
Third-Party Validated, Predictive Markets: AI Theme
Market Description:
HALTT4LLM
This project is an attempt to create a common metric to test LLM's for progress in eliminating hallucinations; the most serious current problem in widespread adoption of LLM's for real world purposes.
https://github.com/manyoso/haltt4llm
Market Resolution Threshold:
Resolution criteria is >=1.2*(average score) for this benchmark goes to YES.
Original average score will be accepted as the commit on the readme file at the time of this market having been created.
Note that the current list of LLM's are inferences that can actually be measured and does not include GPT4. To be able to fully evaluate a model, an inference must be usable which GPT4 may not be at the end of the year.
Note, previously the resolution criteria was 1.3*(leftmost score) but this has been updated to 1.2*(average score).
In other words:
C=1.2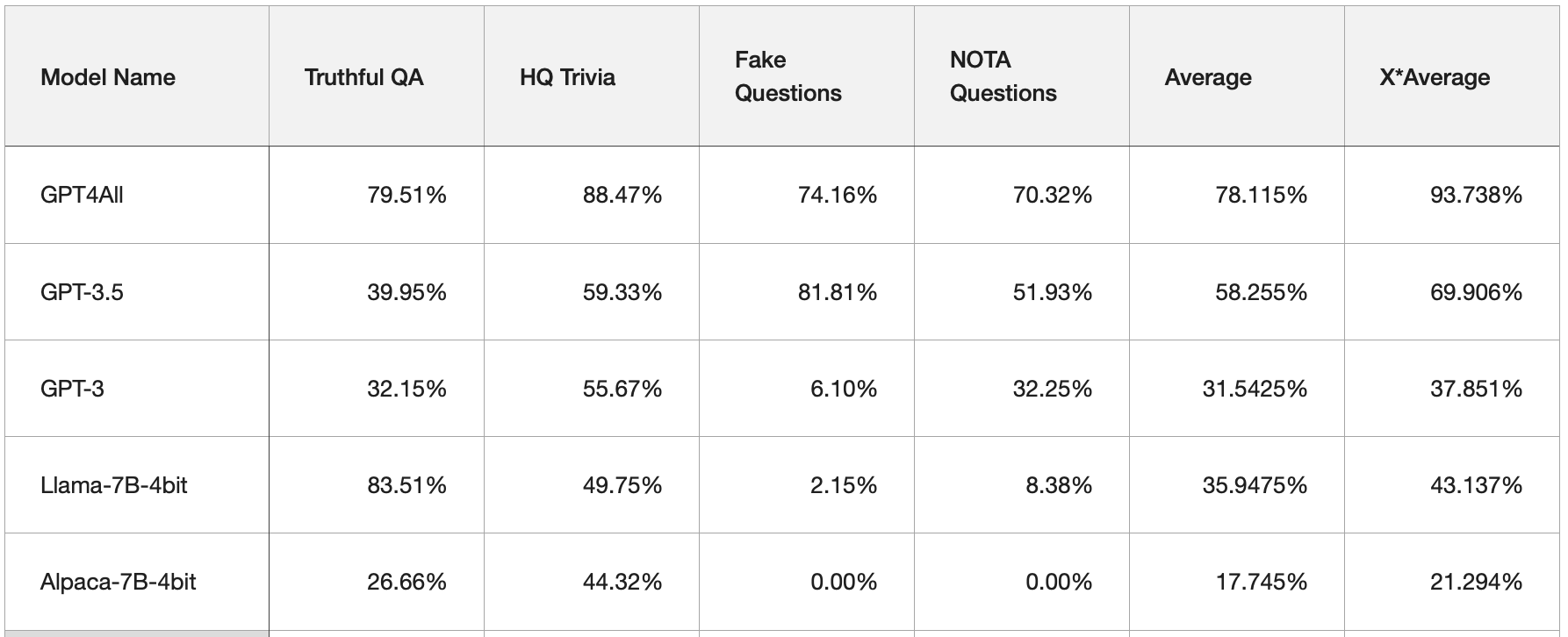 Current average score is 78.115% so the top score must be over 93.738% for any of the above inferenceable language models that fit the above criteria, including the fully measurable inference criteria.
Please update me in the comments if I am wrong in any of my assumptions and I will update the resolution criteria.
@cloudprism there is a defined metric above. Any temperature setting could be used. I believe that is native to gpt from openAI, not sure if other LLMs use the same terminology.