Will Manifold have a day over 1350 engaged users in Aug?
https://manifold.markets/stats
An engaged user is a user who has traded in, commented on, or created a question on at least 2 out of 7 days in each of the past 3 weeks.
So, I believe that there was a certain type of manipulation that was going on in this market. I'm very curious and would love to update my models of how these things. So, I am offering $1k bounty to anyone who messages me on Discord and shares the details of what they did, esp if it matches some of what I was seeing.
Did I lose the most on this market? no! did i have the most YES shares by the end of this market? yes! win in my book.
this or rather these types of markets have been a grand success. thank you for making them
Wild market. Thanks everyone for participating. Looking back I was probably overconfident and lucky. I definitely did expect potential rigging.
Thanks to @nickten for suggesting this market. I didn't expect it to get this big.
Just FYI - at the beginning, I thought this was going to YES and Chris bought my 50% YES limit order. Then we both flipped that same day and he bought my 60% NO order.
I feel bad for those who might have lost more than they liked on this market. If you feel like your Manifold experience would be improved with more mana, leave me a comment and I can send you a managram for a reasonable requested amount.

@PC The stats are out, resolves NO (as do all the other engaged users August markets):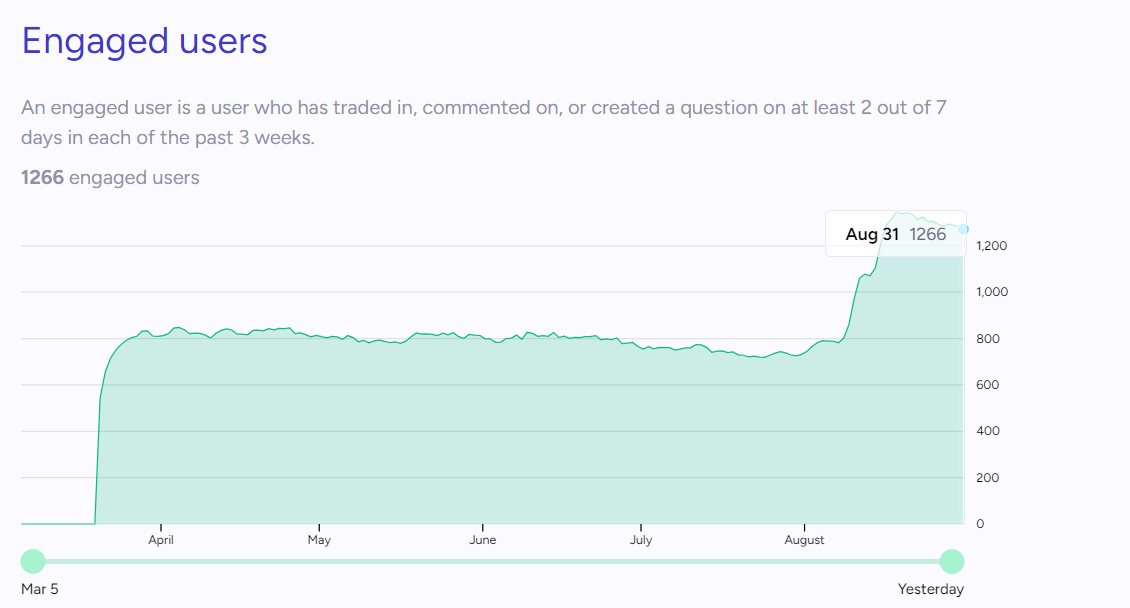 @firstuserhere 15,595% return gotta have faith!
(Edit: ok more like 8,400% I didn't see their other buys at first)

@firstuserhere Meta gaming. If the platform doesn't rocket, I'll probably lose interest anyway and stop using it.
Low risk, high reward