Will GPT-4 be the most searched model of 2023?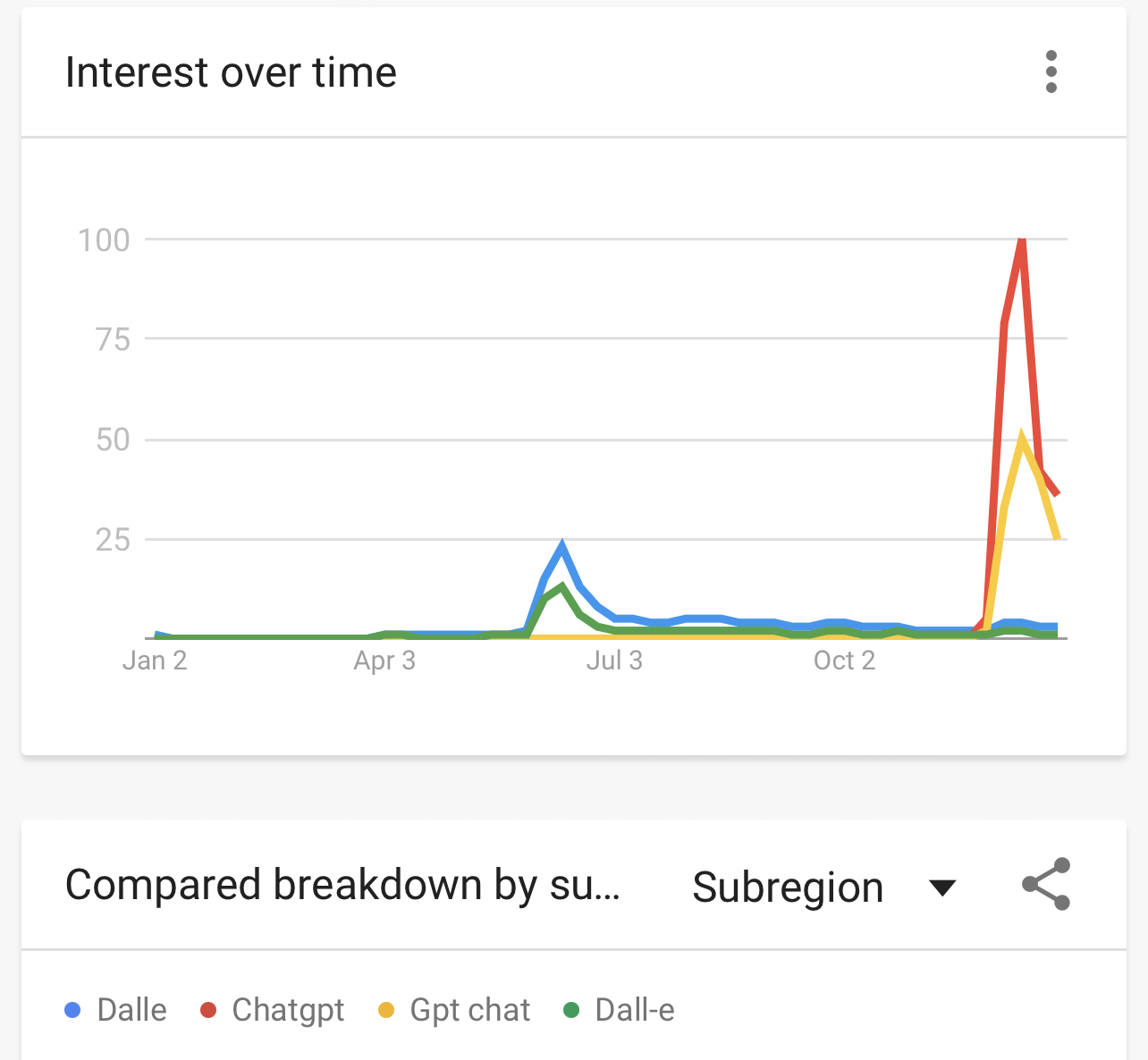 It'll be very powerful when it's released, but there may never be a model by that name and an equivalently powerful image or video model seems more likely to become a Thing.
Meaning more than any other model in the year 2023? Or also more than models from this year?