Will Manifold add a mobile feature to find ancient markets?
Manifold incentives betting on ancient markets, defined as inactive since 3 months: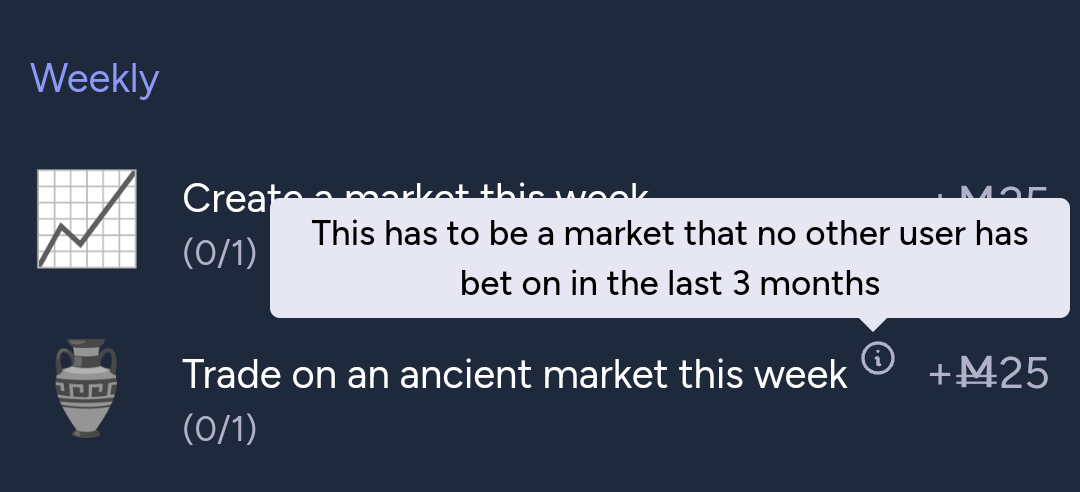 Yet on Manifold Android it's impossible to search for these or for any specific period of inactivity, making it unlikely you encounter any.
This market resolves yes if Manifold adds any feature facilitating this.