Will the USA win against Iran at the 2022 FIFA World Cup?
Resolves YES if the USA wins against Iran in their group match on November 29. Resolves NO if Iran wins the match or the match ends in a tie.

Close date updated to 2022-11-29 4:05 pm
sorry! I had not realized that this had closed. Just reopened it for the last minutes, this is exciting!
All the Buy/Sell buttons disappeared for me a couple minutes ago. Out of my hands now, I guess.
Iran played very cautiously in the first half since a draw was likely to work out well for them. Now they have to play to win. This should be fun.
you guys don't believe in the draw, 90% is way too high

@DesTiny Maybe but Iran made zero shot in the first half.

I agree 90% is too high but these are the first half stats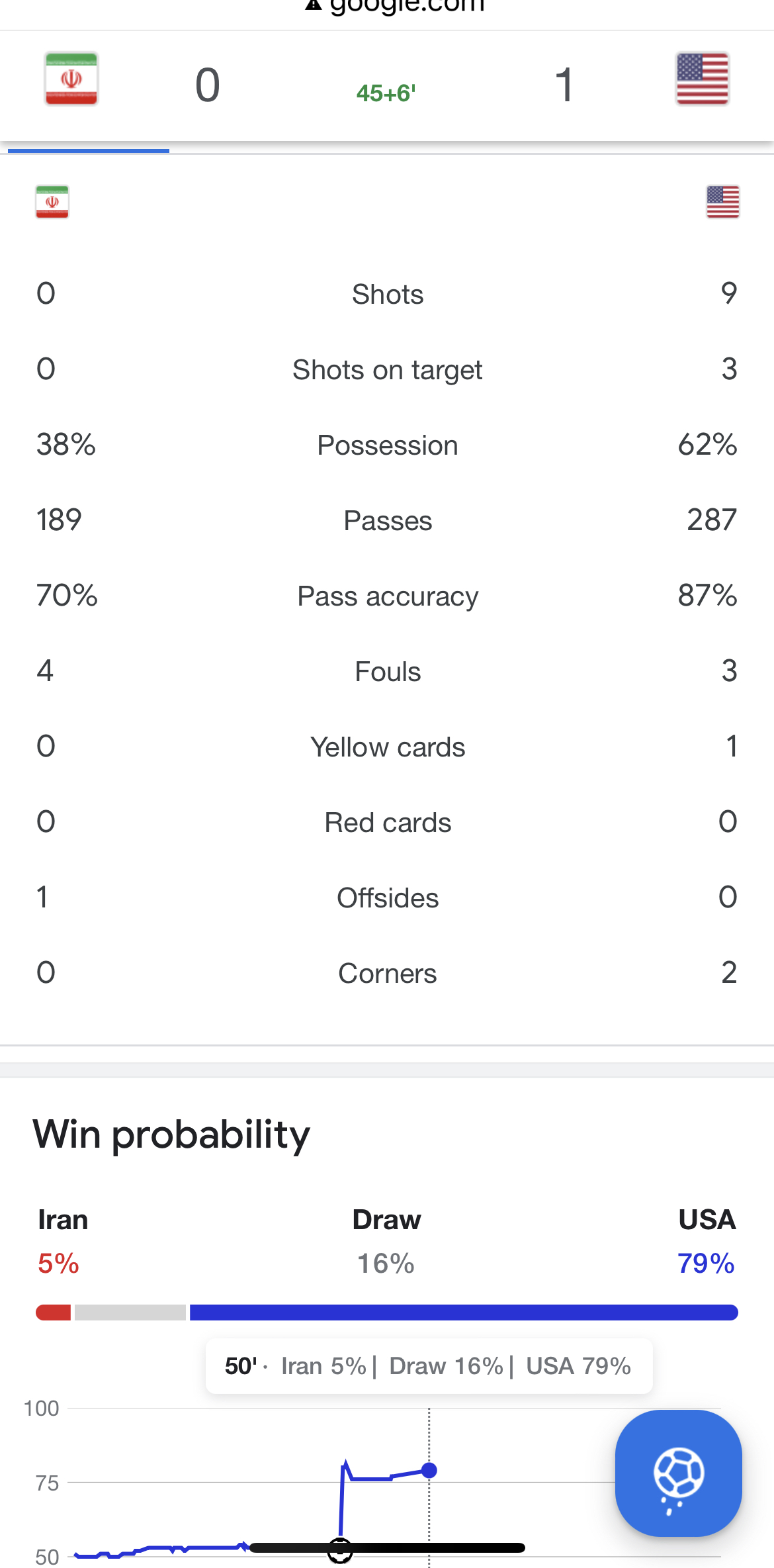 @NicoDelon I agree, watching the game performs better than prediction models
@DesTiny Some days I predict with my heart.
I think that this will be the most popular match (market) of the group stage in manifold: