Will I be accepted to MIT?
Resolves YES if my Early Action application to the Massachusetts Institute of Technology is accepted, and NO if it is rejected. If it's deferred, this market will resolve once I receive a final admissions decision.
Academic information submitted:
- intended major: Mathematics
- GPA: 4.16 weighted on a 4.0 scale
- standardized tests: SAT (790 English, 780 Math)
proof: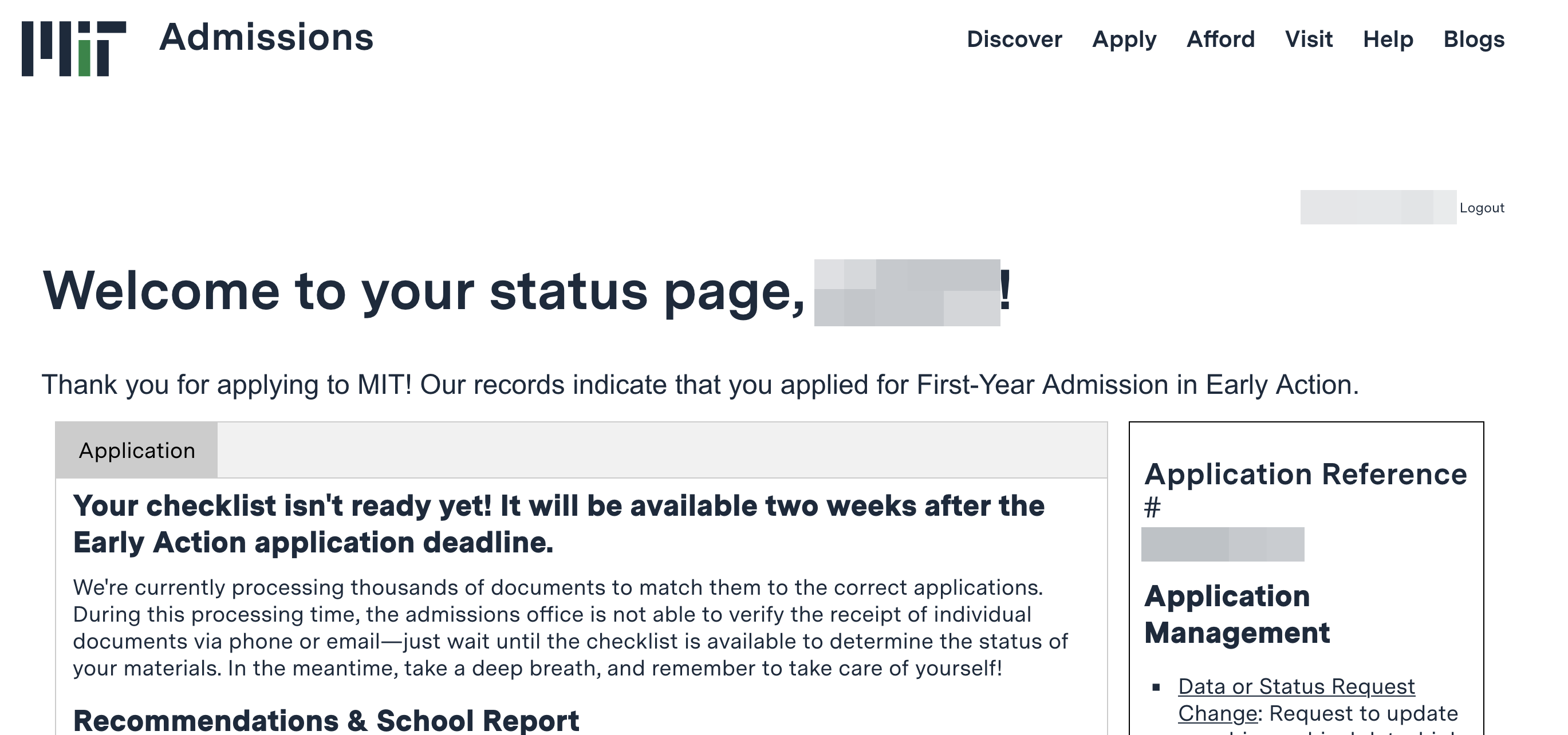 Just interviewed with MIT! I don't think it went super well, but it didn't seem to go badly either.
Buying NO was a misclick on the arrows - I don't have a position in this market at the moment (I think it's too far towards YES, but I want to see if the market can predict better than I can.)