Which pill will Manifolders choose?
I will include a question on my upcoming survey asking which pill you will choose, from the meme that inspired "...And I'll Show You How Deep the Rabbit Hole Goes."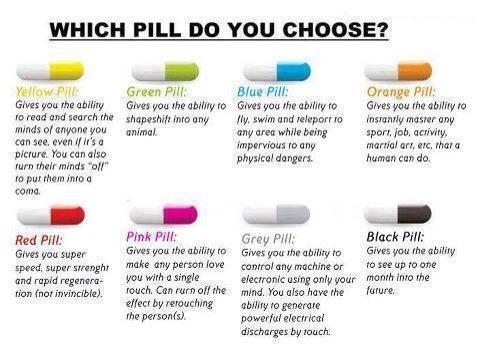 Which pill will the plurality of respondents choose? If there's a tie, resolves to the tied options equally.
This question will be included after the questions that determine /JosephNoonan/what-is-manifolds-favorite-short-st, so as not to influence the results. See Plasma's Manifold Survey for other questions about the survey.
The survey is officially out! You can take it here: https://forms.gle/xZqWVxuY5irgLigu9