Will I bench 225 by September 2023?
may 1 - 1rm is now ~165
Will my one rep maximum bench be 225 pounds or greater by September 2023?
I started lifting weights in late September 2022 and have a personal trainer. I go to the gym 2-3x a week for an hour each time. I started benching ~45 and can now 1RM 115. I'm 5'10. Will I bench 225 by September 1 2023?

If I sold all my shares, the probability would drop from 28% to 3% lol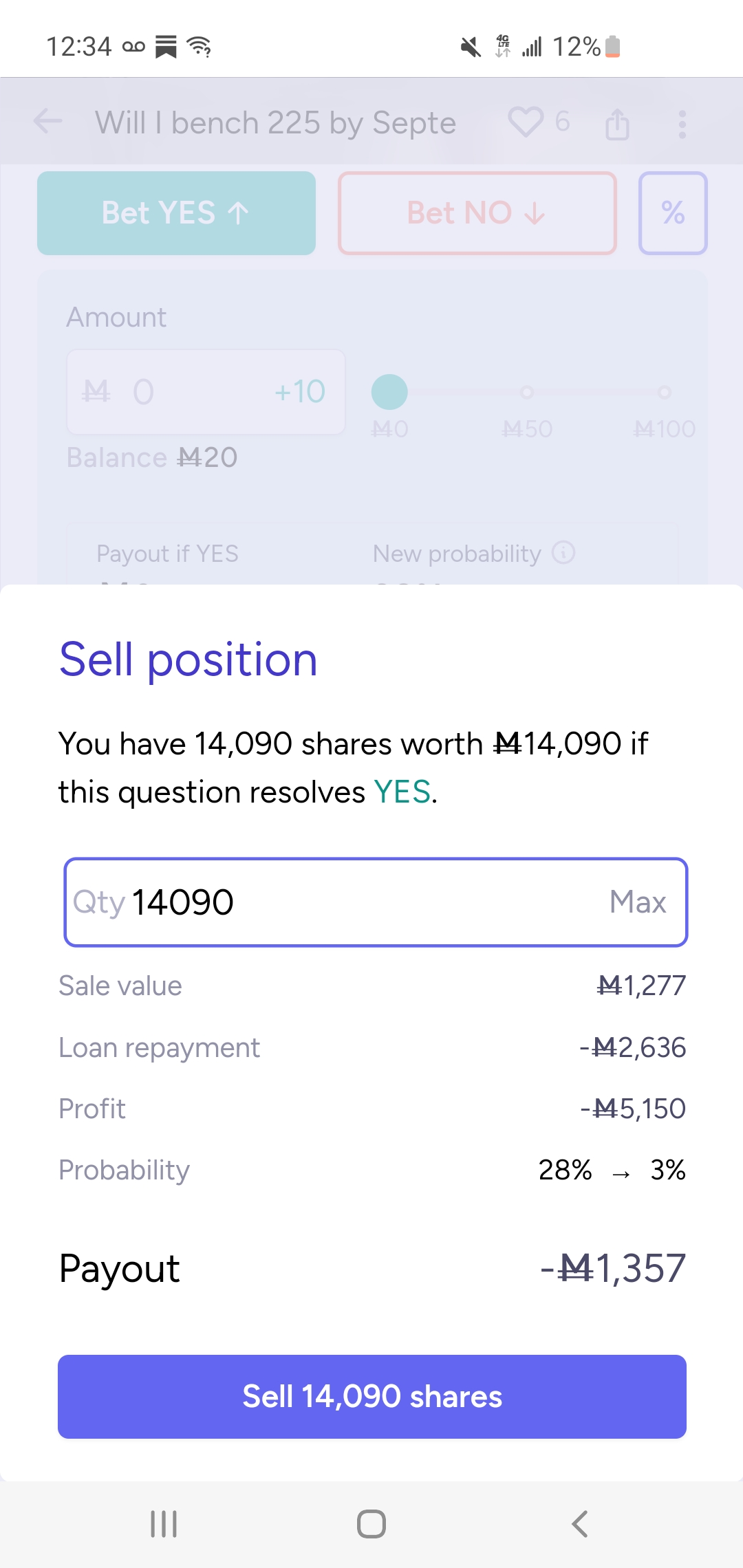 Take care of yourself and your tendons. Only try it if safe ;-). I am too scared myself to try 1RM stuff.

You need to increase by 3.07 lbs each week. I progressive overload about 5 every two weeks. it's rough, but if you stay on point its far from impossible.

Eat. Train. Rest well. You got this man. I believe in my lifting brothren.

Do you plan to do a proper deload/ prep coming into the attempt? Or just roll through with normal training protocol?